Recently I was watching the Travel Channel and listened to a program filled with, Did You Know?, information.  Even after years of working, traveling, talking with people from other parts of the country and world I am still amazed at what I don't know.
Did you know that:
The Red River on the border of Minnesota and North Dakota flows North and empties into Hudson Bay, Canada.
Minnesota drains into 3 major water flows: the Gulf of Mexico via the Mississippi River,  Lake Superior and Hudson Bay, Canada.
Lake Traverse and Big Stone Lake are next to each other with low land between them virtually connecting them.  Lake Traverse is the headwaters for the Red River and Big Stone Lake is the head waters for the Minnesota River.
Lake Superior has tides.  That is right, depending on time of day you can see the water move up and down.  While they are not huge variations they are noticeable if looking for them.  We noticed this when we were in college and duck hunting back in the bay out of Gary New Duluth.  We set up field decoys on the shoreline that were out of the water and by mid morning they were in the water.  In the afternoon they were dry again.
A large part of Minnesota's land was acquired in the Louisiana Purchase.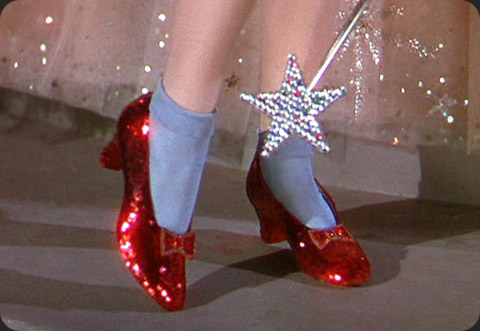 Judy Garland was born in Grand Rapids, Minnesota.  Her Wizard of Oz ruby slippers use to be in the Grand Rapids Museum.  We saw them on a family vacation. They are now housed at the Smithsonian in Washington D.C.
Many probably know that SPAM is from Hormel Foods located in Austin, Minnesota.  But did you know there are currently 12 flavors of SPAM and a SPAM Museum?
Frank C. Mars, a real-life Willy Wonka was born in Minneapolis.  He introduced the Milky Way candy bar in 1923. You can also thank him for introducing Snickers in 1930 and 3 Musketeers in 1932. You buy one for only 5 cents.
Minnesota really does have more shoreline than California. In fact, it has more shoreline than California, Hawaii, and Florida combined. Of course, that's only if you consider rivers and streams.
Just a few fun filled, Did You Know, Minnesota facts to get hungry learning or you can say they are all wet or there is no place like home.  Enjoy!