As many of you know, Tiny Houses have become a very popular trend in the USA and Europe.  The biggest reason it seems is that they cost so much less than a "regular" sized home.  Also, a person has the ability in many cases to be move the home with them if they choose to live somewhere else.
With the housing market in another fast upward spiral, affordable homes are becoming tougher to find in many areas and Tiny Houses seem like a viable alternative.  Yes, of course there are less expensive homes if you are willing to drive farther to your job.  For example, in the Minneapolis-St. Paul, Minnesota area to live say in the suburb of Shoreview, your commute to downtown St. Paul will be about 10-15 minutes on a normal day.  North Branch, MN is about 30 miles north of Shoreview and will take you about 50-65 minutes on a normal day.  Seems like a lot of driving but consider that an average home will cost you about $262,000 for a 3 bedroom home while in North Branch that same home will be on average $202,000.
Longer drive cheaper home, shorter drive more expensive home.
With rising housing costs and a move to more basic living, Tiny Houses have hit the market like gang busters to fill this niche.  Tiny Houses can many times take lots that a "normal" sized home would not be aloud to use because of building setbacks.  A Tiny House has an average size of 500 sq. ft. or about a 20'x25′ space.  Whereas an average new home these days is 2500 sq. ft. or about a 50'x50′ space.  So you can see the opportunities for using those non-buildable lots in urban areas.
What does a Tiny House cost?  One of the nationwide leaders, Tumbleweed Tiny House Co., has homes that average between $50,000 and $75,000.  It is possible to do DIY Tiny Homes for $20,000 to $40,000.  There is a great article on entitled, How Much Does a Tiny House Cost? that will take you through the comparison of DIY, secondhand, or company built new construction.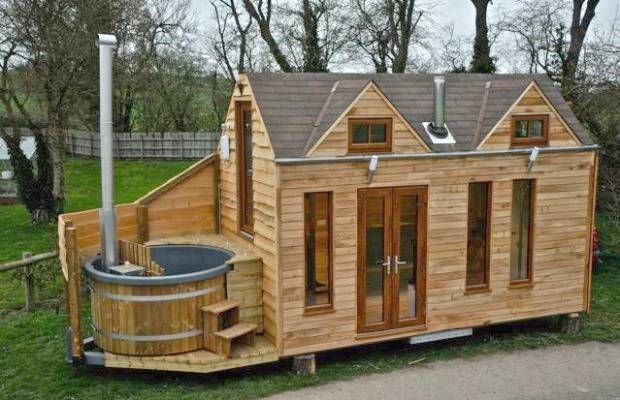 My understanding how much room you need or size, is that you should have 100 sq. ft. per person.  Family of 4 means 400 sq. ft., for example.  A couple would need 200 sq. ft.  It's your home so use what you want.
For the right person this trend seems like a great alternative to having a big monthly mortgage payment and large home full of stuff you don't need.  The hardest part is finding where you can put your Tiny House as many cities/towns, etc. do not have zoning in place and won't allow them.  Do you homework before jumping into buying a Tiny House.  We know of a young man who bought a city lot in Colorado and started building his Tiny House to find out the city ordinance did not allow for a Tiny House.  The city ordinance also required he build on the lot within a year of purchase.  He couldn't afford anything but a Tiny House and now had a big problem.
Check out everything and get it in writing before taking on the Tiny House trend.
Have fun and enjoy whichever way you go, traditional or Tiny House!