Seasons Greetings to All!
I was sitting at my desk thinking about one of my favorite subjects, "My favorite foods during the holiday season!"
Certainly as you read this, please send me back your favorite foods for the holiday season.
I will make a simple list and you can enjoy or wrinkle your nose.  Maybe I will even bring back some memories from years past.  My list is in no particular order, just how it popped into my head.
Lutefisk with white cream sauce melted butter, salt and pepper.  I cook the the fish and am very particular on the fish I buy- fresh and very firm.  You might even grow to like it.  Grandma taught me a secret to cooking the lutefisk so it stays firm.  Let me know and I will share the secret.
Swedish meatballs, traditional recipe only please.
Pickled and creamed herring
Egg nog
Sliced cinnamon apples- red only, no green ones please.
Olive assortment, and not just the basic green and black ones.
Gina's homemade ravioli and tomato sauce with grated aged Asiago cheese on top.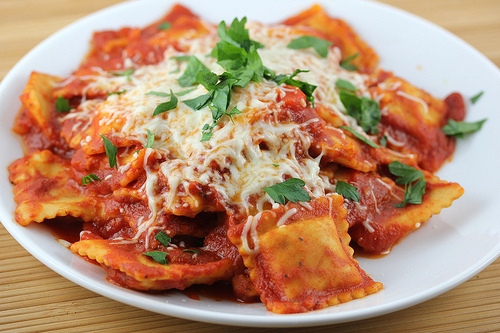 Green peas with pearl onions mixed in.
My sister Vanessa's cheesy potato casserole.
Wild rice, with mushrooms and sliced celery in it, baked in the oven so the top is crispy. I can just smell this one right now cooking.
Pistachio pudding
My Grandma's homemade rice pudding with raisins, served warm with milk or half and half on top.  A little cinnamon sprinkled on top.
Are you getting hungry yet for your favorite holiday foods?
My favorite foods are certainly influenced by tradition and the countries my grandparents and Gina's grandparents came from.
Disney Cruise Ship chocolate mousse.  This one deserves a little explaining.  Years ago when our children were graduating from high school we decided to take a Disney Cruise with Gina's sister and her family.  During one of many delicious dinners we were served Disney's own recipe Chocolate Mousse.  To say it was amazing is an understatement.  Gina decided to ask our waiter for the recipe, fully expecting a prompt no.  The waiter went to the kitchen and to our jaw dropping surprise, returned with the complete recipe.  Gina has made this recipe a number of times and it just keeps getting better.
Cocktail wieners in bbq sauce in a crock pot.
Crab dip
Shrimp cocktail
Salted Mixed nuts with no peanuts
Swiss almond cheese spread
Sliced cheese platter of hard cheeses and brie.
Well, now that I am feeling very hungry but lunch is over an hour away, I will depart and let you salivate over your food favorites list.
I think that I have covered most of my Holiday Season favorites.  Maybe even reminded you of a few from the past that you loved or really didn't care for.
Please send us your favorites if you have time during this busy season.
Happy Holidays from Bruce and Gina,  Lindholm Group at Realty Group!
www.MetroMNHomes.com,  651-235-2952
www.facebook.com/BruceandGinaLindholm