Branson, Missouri for a winter break is not all that crazy.  Albeit there are no palm trees and tropical breezes, however, the weather is good with an average high of 50 during late December through January.  This is about 30 degrees warmer than St. Paul during the same time.  Also we popped a couple of 62 degree days while here..  It felt great!
There are still shows that are open including Dolly Parton's Stampede (7 days a week 4 shows a day, 365 days per year).  We saw her show and it was very entertaining with excellent food.  The dinner and show that takes about 2.5 hours.  You will not leave hungry unless you try.  Many shows shut down from 12/28-3/1 according to signs we saw.  There is no shortage of things to do even with some the shows not being open.
Also the Titanic Museum is quite good.  You will be given a passenger identity as you start your tour and at the end you will find out if you made it to safety or not.
Rypley's Believe It Or Not always has business.  Haven't been there yet but will be.
We also went to the Veterans War Museum and I will highly recommend this one.  They had artifacts that I have never seen before in a war museum including a German WWII helmet with a .30 caliber bullet hole through it, multiple uniforms and weapons used.  The museum covers WWI through the Gulf Wars.  You may even shed a tear or two.
We haven't talked restaurants yet.  If you want food there is no shortage of food opportunities here.  You want a certain kind of food you will most likely find here.  I don't think it is possible to go to every restaurant, if you went twice a day, in a year.  We like trying the local non-chain restaurants to get local flavors that we can't get back home.  If you like the chains because you know what you are getting you are covered too.  BBQ, Seafood and Steaks are well represented in Branson but so are ethnic favorites as well.
My guess is that the mountains around Branson are amazing and ablaze in color during the fall.  According to what I read, Branson's peak tourist time is May through September with a mini peak in the fall to see the leaves and during the Holiday Season.  The roads were quite busy around here until Jan. 2 when it looked like a ghost town by comparison.  Love it, nice and quiet but still open.
Did I mention that Branson is only 11 hours from Minneapolis-St. Paul.  Easy one day drive.
Don't forget the world class bass fishing in Table Rock Lake!  Lakes don't freeze over down here.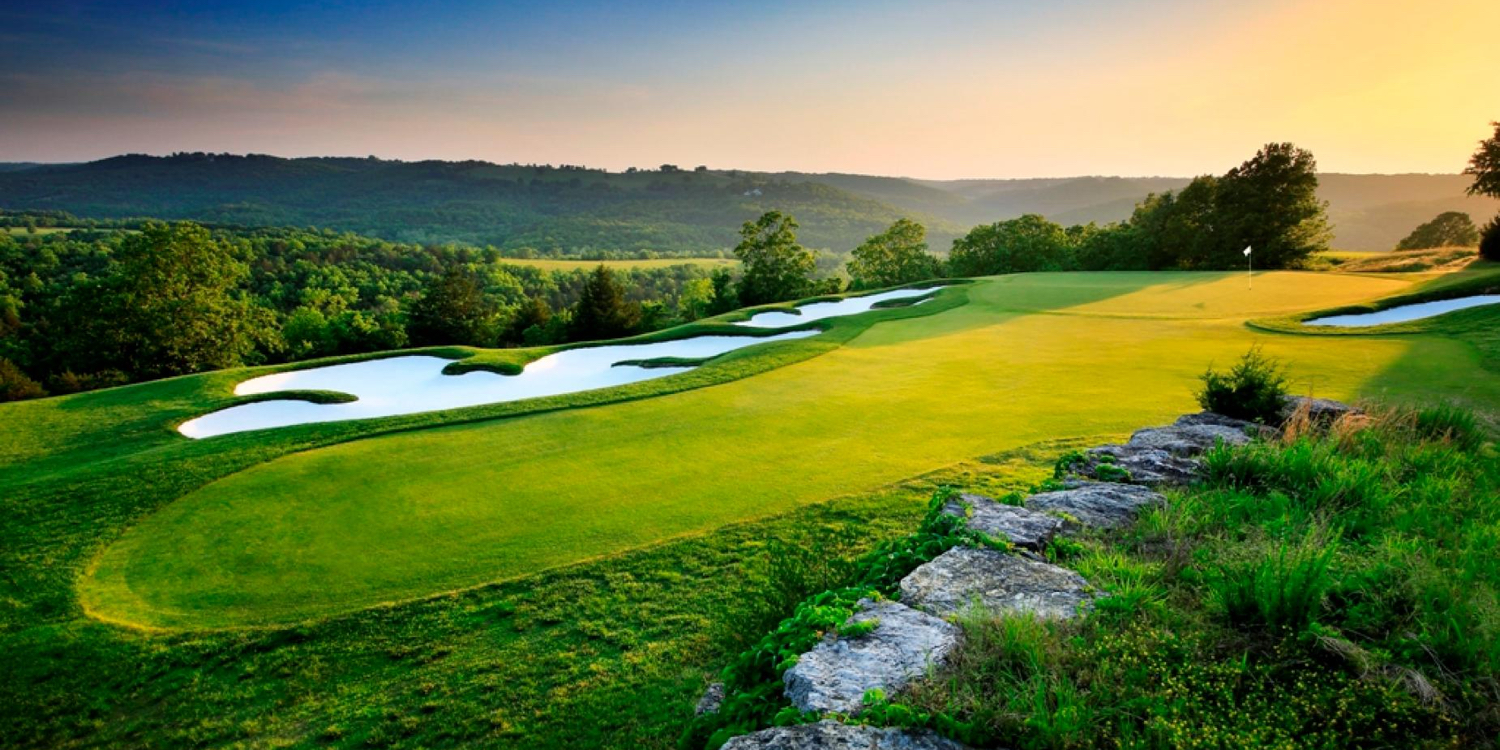 Some of the most interesting and beautiful golf courses that I have ever seen.  They are open year around too.
Next time you are thinking winter get away maybe think not so far south and give Branson, Missouri a try.  We are glad we did!